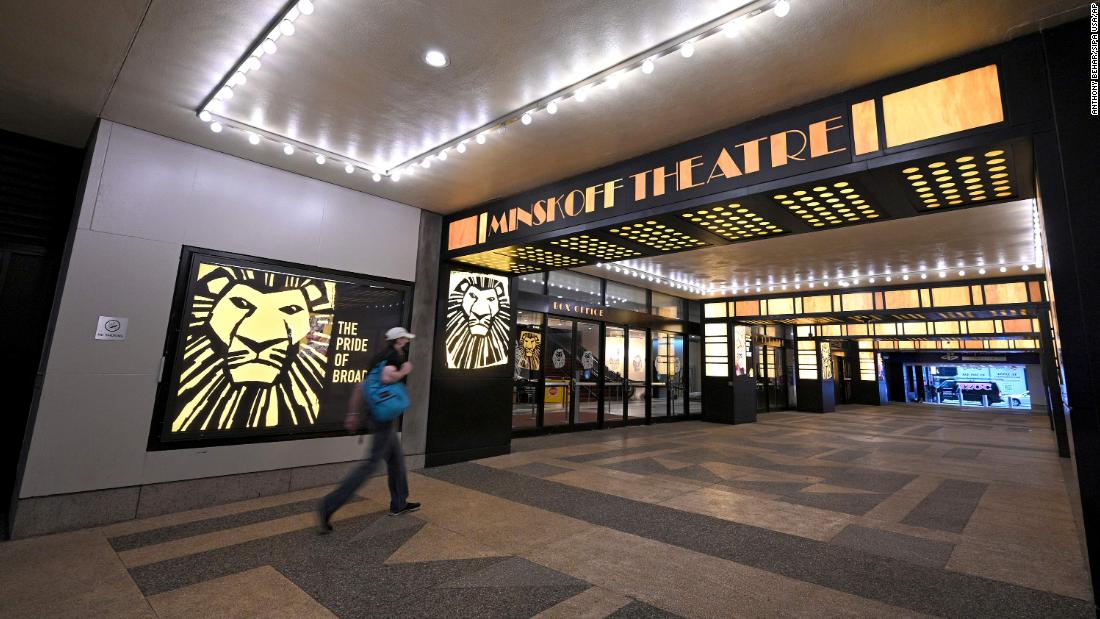 From Broadway to Big Tech, a preview of fall 2021 across the media world
Table of Contents Later this week:FOR THE RECORDFall 2021 from A to ZA few media
The end of Labor Day Weekend always has a "Back to School" feel. So this special edition of our media digest is a preview of the week ahead and the entire season ahead in media. This is some of what fall 2021 has in store…
Later this week:
Wednesday: Opening statements are set to begin in the trial of Elizabeth Holmes. The trial is expected to take roughly 13 weeks
Wednesday after the close: Meme stock GameStop will report earnings
Saturday: The 20th anniversary of 9/11. This is the new cover of The New Yorker:
FOR THE RECORD
— Ellie Kaufman of CNN, Catherine Herridge of CBS and other reporters are at Guantanamo Bay as pretrial hearings for alleged 9/11 plotters are set to resume on Tuesday… (CNN)
Fall 2021 from A to Z
I made list to amuse some CNN colleagues, and they wound up helping me fill in the rest of the letters. Thank you to Megan Thomas, Kerry Flynn, Lisa Respers France, and Brian Lowry for the assists! So here it is, the fall from A to Z. We elaborate on almost all the references down below, so keep scrolling…
A is for Apple's next event
B is for Broadway reopening
C is for Code Conference returning
D is for "Dancing With the Stars"
E is for the Emmys
F is for Facebook v. FTC
G is for a government shutdown, potentially
I is for information disorder
J is for "Julia," a Julia Child documentary due in November
K is for Kacey Musgraves' new album
L is for Larry Elder, governor?
M is for "Midnight Mass"
N is for Nikole Hannah-Jones' 1619 Project book
O is for Oscar Isaac
P is for "Peril"
Q is for Q4
R is for "Red Notice," due out in November
S is for "Succession," coming back in October
T is for the Tony Awards
U is for universal frustration with the state of the pandemic
V is for the VMAs this weekend
W is for the WGAE election
X is for NetfliX (this one was hard)
Y is for "Y: The Last Man"
A few media biz storylines
— Bank of America and Citi's investor conferences are coming up next week…
This fall in tech
— Facebook has until Oct. 4 to respond to the FTC's complaint
Political headlines in the weeks ahead
"Peril" is coming soon
More of this fall's nonfiction releases
Sept. 14: "Unbound" by MeToo founder Tarana Burke. Sept. 21: "Vanderbilt: The Rise and Fall of an American Dynasty" by Anderson Cooper and Katherine Howe, "The Contrarian" by Max Chafkin, and "The End of Bias" by Jessica Nordell. Sept. 28: "Bourdain: The Definitive Oral Biography" by his former assistant Laurie Woolever, "The Baseball 100" by Joe Posnanski, and "Believing" by Anita Hill.
Oct. 5: Dave Grohl's "The Storyteller: Tales of Life and Music." Oct. 12: "Capote's Women" by Laurence Leamer. Oct. 19: "Everything and Less: The Novel in the Age of Amazon" by Mark McGurl. Oct. 22: Teju Cole's essay collection "Black Paper: Writing in a Dark Time." Oct. 26: "Harlots, Whores & Hackabouts: A History of Sex for Sale" by Kate Lister.
Nov. 2: "Both/And: A Life in Many Worlds" by Huma Abedin. Nov. 9: Emily Ratajkowski's essay collection "My Body" and Will Smith's memoir "Will." Nov. 16: "Viral: The Search for the Origin of Covid-19" by Matt Ridley and Alina Chan, and "The 1619 Project: A New Origin Story," a compendium created by Nikole Hannah-Jones, Nov. 23: Ann Patchett's collection of essays "These Precious Days." Nov. 30: Brene Brown's "Atlas of the Heart."
Some of this fall's new novels
Sept. 7: "Beautiful World, Where Are You" by Sally Rooney, "Forgotten in Death" by J.D. Robb, "The Great Glorious Goddamn of It All" by Josh Ritter, and "Matrix" by Lauren Groff. Sept. 14: "Harlem Shuffle" by Colson Whitehead, "Apples Never Fall" by Liane Moriarty, and "The Love Hypothesis" by Ali Hazelwood. Sept. 28: "The Wish" by Nicholas Sparks. Oct. 5: "The Lincoln Highway" by Amor Towles. Oct. 12: Hillary Clinton and Louise Penny's "State of Terror." Oct. 19: "The Judge's List" by John Grisham. Nov. 23: "Go Tell the Bees That I Am Gone" by Diana Gabaldon.
News, news and more news
— Newsroom transitions: New editors taking the reins this fall include Julie Pace at The AP, Mitch Pugh at the Chicago Tribune, and Sewell Chan at The Texas Tribune…
— Speaking of Pace, she joined "Reliable" guest host John Avlon on Sunday and discussed her vision for the AP's future, including its role in "amplifying facts particularly in a time when there is so much disinformation out there…" (CNN)
Broadway is coming back to life
Key entertainment dates
"The very best TV of fall 2021"
I'd say they missed some! Here are a few more: "Sex and the City" sequel "And Just Like That…" is slated for a TBA launch this fall. "The Problem With Jon Stewart" starts Sept. 30 on Apple TV+. "Yellowstone" returns to Paramount on Nov. 7.
>> For a much more comprehensive calendar of TV premiere dates, check out Sandra Gonzalez's list for CNN.com here…
>> "Several long-running shows will sign off during the fourth quarter," Brian Lowry notes in his fall preview column…
Buzzworthy movies
Brian Lowry writes: "The awards buzz out of the fall festivals over the weekend reflected what appeared to be a fair amount of irrational (and perhaps pent-up) exuberance, as well as enthusiasm for the Oscar speculation, which appears undaunted in circles that focus on such things while ignoring how few people watched the last ceremony. Venice and Telluride did provide boons to a number of films on that score, with the sci-fi epic 'Dune' and 'Spencer' (the Princess Diana biopic starring Kristen Stewart) among the more buzzworthy titles, along with 'King Richard' (generating raves for Will Smith)."
Seven more stories to eyeball this fall
— "Dancing With the Stars" will include the show's first-ever same-sex dancing pair when it premieres on Sept. 20
— The next hearing in Britney Spears' case is slated for Sept. 29
— Speaking of Disney, Walt Disney World Resort's 50th anniversary celebration begins on Oct. 1
— Sony still needs a new permanent "Jeopardy!" host